BookCheck provides a comprehensive service
with a fully trained payroll officer assigned to you.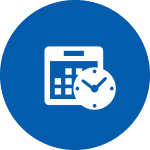 Meet payroll processing deadlines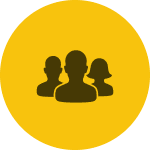 Deal with staff queries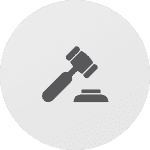 Keep up to date with payroll legislation
This leaves you free to focus on your business,
safe in the knowledge that payroll is taken care of.
A comprehensive service
If you are putting your trust in BookCheck, you'll want to be sure that all the bases are covered. Each of these services is provided as standard:
Electronic payslips with an employer payroll dashboard
Payroll reports (including departmental analysis)
Pension auto enrolment
HMRC electronic filing (RTI)
BACS
Holiday pay
Year end reports
We also manage starters, leavers, student loans, sick pay, maternity pay, childcare vouchers schemes and other required deductions.
Your dedicated resource

A special part of our service is that we provide you with a UK-based payroll officer to act as your ongoing point of contact, so you keep the same person. This helps us understand your business more thoroughly. It also helps you sort out payroll issues with confidence and ease. We provide cover for staff holidays and any sickness.
Each of our 11 payroll officers is fully trained in all aspects of payroll administration and legislation. You can also rely on our professional systems and procedures, constantly audited by an external body.
BookCheck is accredited with the prestigious standard of ISO 9001:2015 Quality Management Systems which is continuously audited.
Tried and tested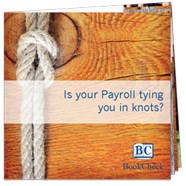 BookCheck has been providing a fully outsourced payroll service since 1994. Confidentiality and security are crucial to our success and reputation. All necessary legislation changes are introduced in good time, with no disruption.
We have 100 client references across all our payroll staff (not 1 or two or none) so that you can check before you decide. That's THE way to prove our service is as good as we boast. You'll find that that we have a terrific reputation for reliability, accuracy and personal service. If after three months you find that BookCheck Payroll with pension Auto Enrolment does not suit your needs, our fees will be fully refunded and the contract cancelled.