Our comprehensive service provides a fully trained payroll officer assigned to you
This leaves you free to focus on your business as your payroll is taken care of safely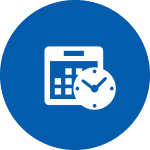 Meet payroll processing deadlines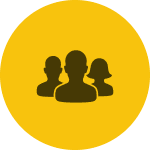 Deal with staff queries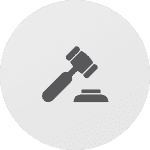 Keep up to date with payroll legislation
The sort of errors we inherit.
Is payroll a pain for you? We have many new clients who came to us with existing problems, some of which they weren't even aware they had! Some of them very costly. Check over the list below to see what problems we have solved for our new clients over the last year
ERRORS
BOOKCHECK CORRECTIVE ACTIONS
Incorrect submissions to HMRC
Correct all issues and submit revised info to HMRC
Pay components set up incorrectly
AoE incorrectly deducted
Non-filing penalties for 5 payrolls in a group
Brought all PAYE schemes up to date and successfully appealed all penalties
Amend incorrect annual payrolls run for 5 director-only businesses
Re-ran and resubmitted payrolls
Establish correct treatment of CIS and appeal non-filing penalties as required for one client
Ensured robust reporting processes. Successfully appealed penalties
Employment allowance was wrong, the company was deemed to be in a group so it should not have been claimed
Ensured that HMRC was notified to remove historic claim
ERRORS
BOOKCHECK CORRECTIVE ACTIONS
NHS pension contributions not correctly calculated
Historic analysis and re-calculation provided to client, outstanding contributions paid to pension provider
True Potential pension scheme set up incorrectly leading to under-deduction of contributions across 2 tax years
Reviewed, analysed and corrected all members and employer contributions
Previously reported to the pension regulator as contributions not uploaded to the pension provider
Not able to add a payroll to TPR for re-declaration
A call to the TPR found that they had submitted a Declaration of Compliance in June 16, then filed an exemption for some reason which is why the system didn't allow a re-declaration. TPR needed to re-activate them
| ERRORS | CONSEQUENCE |
| --- | --- |
| Directors set up incorrectly as employees | NI incorrectly calculated |
| Wrong statutory maternity pay information given | Wrong amounts paid, wrong ending dates, etc. |
| Employment allowance not claimed | Not claimed or incorrectly claimed |
| Leavers not advised | End-of-year figures inconsistent with HMRC |
| Tax codes not uplifted for the current year | Wrong tax calculations |
| Pensions being calculated incorrectly re tax relief, pre-tax when it should be post-tax or the opposite | Double tax relief to employee, or no relief at all |
| Pensions being calculated on full salary when it should be qualified earnings only | Wrong calculations for employees and employers |
A comprehensive service
If you are putting your trust in BookCheck, you'll want to be sure that all the bases are covered. Each of these services is provided as standard:
Electronic payslips with an employer payroll dashboard
Payroll reports (including departmental analysis)
Pension auto enrolment
HMRC electronic filing (RTI)
BACS
Holiday pay
Year end reports
We also manage starters, leavers, student loans, sick pay, maternity pay, childcare vouchers schemes and other required deductions.
Your dedicated resource

A special part of our service is that we provide you with a UK based payroll officer to act as your ongoing point of contact, so you keep the same person. This helps us understand your business more thoroughly. It also helps you sort out payroll issues with confidence and ease. We provide cover for staff holidays and any sickness.
Each of our 11 payroll officers is fully trained in all aspects of payroll administration and legislation. You can also rely on our professional systems and procedures, audited by the BSI.
BookCheck is accredited with the prestigious standard of ISO 9001:2015 Quality Management Systems.
We have a fantastic net promoter score from our recent survey. See some of the comments from our clients following our survey here.
Tried and tested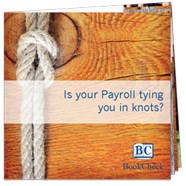 BookCheck has been providing a fully outsourced payroll service since 1994. Confidentiality and security are crucial to our success and reputation. All necessary legislation changes are introduced in good time, with no disruption.
We provide 100 client references across all our payroll staff so that you can check before you decide. That's THE way to prove our service is as good as we boast. You'll find that that we have a terrific reputation for reliability, accuracy and personal service. If, after three months, you find that BookCheck Payroll with pension Auto Enrolment does not suit your needs, our fees will be fully refunded and the contract cancelled.