At BookCheck, we like to make sure we are delivering the best possible service. That's why we survey our clients to find out how well we are doing.
Out of 10 how likely are you to recommend our bookkeeping and management accounts service?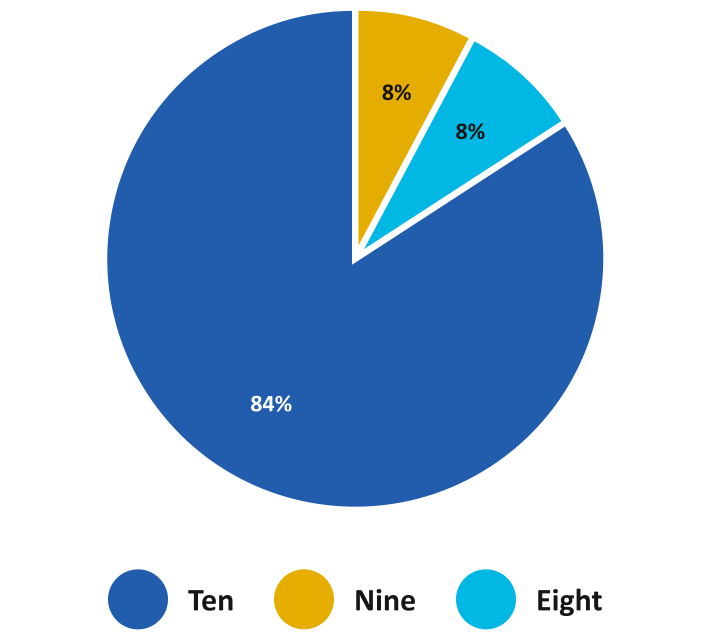 Out of 10 how likely are you to recommend our payroll service?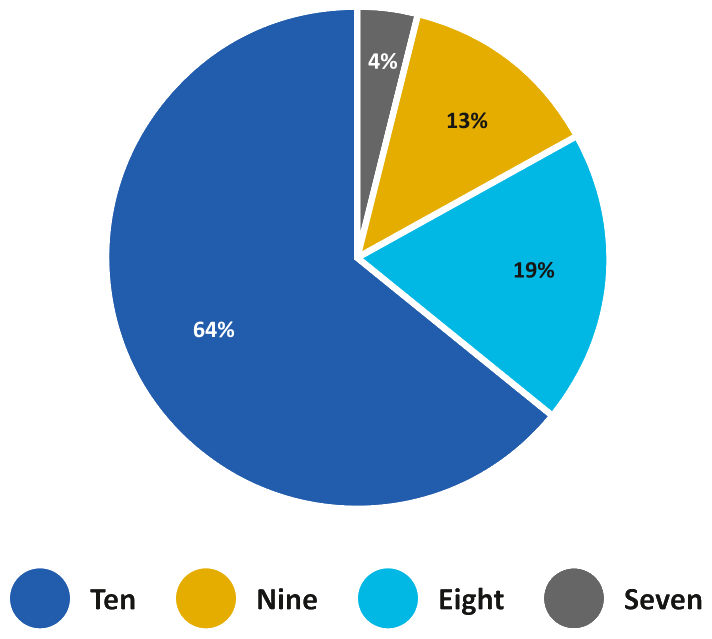 BookCheck's Net Promotor Score - See our blog here
The NPS range is from -100 to +100 and the average score for service providers is +34
Our scores from our survey in June 2020
Payroll +74 [60%x10s and 18%x9s minus 4%x6s] (with 18%x7/8)

Book-keeping with Management Accounts +92 [84%x10s and 8%x9s] (with 8%x8)
Really pleased with the service and monthly reports. Budget versus actuals is invaluable.
Good communication and reliability, allows me to concentrate on my business without having to worry about payroll.
I appreciate the level of accuracy and customer service.
I like the continuity and the personal touch i.e. having the same point of contact consistently.
What's good is the regular ongoing support and making sure the books are kept tidy, up to date and legal.
Our payroll officer is really helpful, efficient and knowledgeable. She turns things round really fast.
We value our management accounts being produced by an external accountant.
Excellent levels of customer service, coupled with impeccable knowledge.
Responsiveness and flexibility. And smiley.
BookCheck are the most professional and helpful company.
Payroll efficiency leaving me time to carry on working on the business.
Simple to use, professional service.
I appreciate the level of accuracy and customer service.
Timely delivery of calculations and no interruption due to staff holidays/illnesses etc..
The service I receive is prompt, reliable and professional.
Very satisfied with the professional level of service offered.
I have found that on any occasion it has been necessary to talk to someone at BookCheck about any query, the response has been helpful and friendly and every attempt made to communicate on my level of understanding, which makes any communication a lot less intimidating.
BookCheck not only performs to keep your business efficient, functioning well & up to date, it CARES about what it does for you & that is so important in this partnership.
I have found BookCheck to be a very efficient and personable service.
BookCheck provide an excellent service, offering a high level of efficiency and accuracy in everything they do.