Offsite working?
Gone are the days when the default assumption was that we would work onsite. At BookCheck, the norm nowadays is that we will naturally work offsite. This is because of the big move in our client base to Xero which allows all processes to be handled online - meaning one of the reasons for being onsite has gone. This includes all the efficiency savings add-ons which link to Xero.
Covid-19
Of course this has forced us to retreat from our modest number of Sage onsite clients (most of our Sage is run in the Cloud). For the majority we have not yet returned, at least as fully as previously and our clients have recognised the overall benefits of such a change. If there is any gain from this virus it's that everybody is much more practised and happy with online working.
As the client likes
Responding to clients' requirements we can work onsite, subject to Covid-19 rules but clearly some of our time can still be offsite, to advantage. For maximum benefit all round some of our clients have a 'blended' service – part onsite and part offsite.
Every client and every business is different. Our experience shows that a diminishing number, but not many, show a strong preference for us to be onsite, such as a lot of 'paper' handling or a great number of bank accounts, however even these reasons are set to disappear with digital systems in Xero and even in Sage. Each situation is considered individually and when all is said and done, our clients decide.
The benefits to our clients with BookCheck working offsite include:
• The best fit choice of staff resources – we're not limited by geography
• Allows our staff to be assigned more easily and more quickly to new clients who are keen for rapid solutions
• Faster response times for increasing resources for expanding clients
• Ability to team any number of staff rather than be limited by desks or computers onsite
• Avoidance of sub standard and time consuming working environment which sadly is all too common
• Lower hours and cost from BookCheck as client staff tend to handle more of the work, at lower cost e.g. filing, moving paper around the office, looking for information
• No travel charges – more time working and not travelling, especially around London
All we need to work efficiently offsite:
• Good communications
• An administrator link from your team
Leave the rest to us – we're very experienced
Canary Wharf Client - a Case Study of a client we converted to offsite working which demonstrates some initial prejudice and just how successful the transition can be.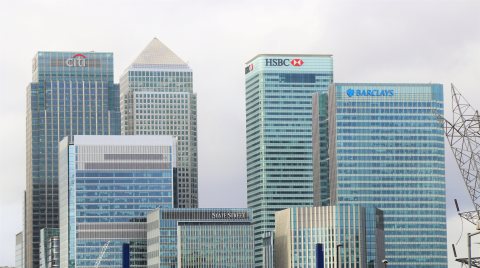 The company needed an immediate start and wanted someone to work totally onsite, full time, for two weeks in Canary Wharf for Phase 1 – the sort out. This included working closely with the Director of Finance on a particularly complex task. The company felt that all this work had to be handled face to face i.e. onsite. We questioned this as our 25 years experience told us that none of this work needed to be done that way if the client would provide efficient assistance, as would be necessary onsite as well. We therefore suggested that some initial work could be done onsite but most would be completed remotely, otherwise we would have to decline.
This work was urgent and set to a very demanding timetable which could not be extended. It was a very pressurised situation for whoever would handle this, being completely new to the numbers.
The company was attracted to our offering and advised that they would be interested in us handling Phase 2 – the ongoing work however they decided to use an onsite contractor to handle Phase 1. This resource was a single person. He left, without any notice, half way through the job and BookCheck picked up the baton, totally offsite. The work had been left in a poor state and the compounded need (with unpicking and correcting) was even more urgent, with an extremely tight timetable for completion looming.
The point is quite simple. We were totally successful, to the great satisfaction of the client, to the extremely tight timetable without any onsite working and any of our staff ever meeting anyone from the client. It was just as we said it would be but we understand that a prospective client who doesn't know us might not have sufficient trust in such circumstances.
Working offsite allowed:
• Our staff (from 60) were split into teams, allocated to different streams of the work in order to get up to speed quickly and within the completion deadline
• We worked extremely long hours, including a full weekend and pulled together to complete Phase 1. This included a two year VAT reconciliation - transactions from Sage had to be manually ticked back to transactions migrated to Xero to ensure the first MTD VAT return was completed accurately and on time. This work started on 2nd September for the VAT quarter that was filed with HMRC by 7th September.
• The FD and financial manager of the company provided great support to our tasks – this was essential to our success
Conclusion
Offsite is the new way of working, the new norm.