Xero Migration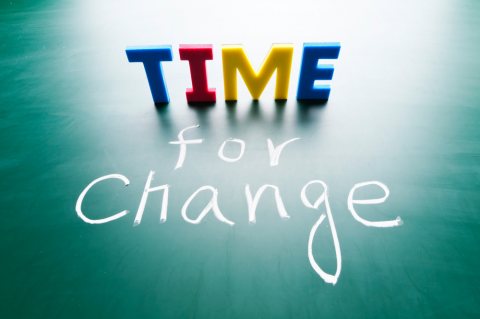 Are you thinking of moving to Xero?
You want to be sure of a successful change but will be concerned about the implications and requirements, plus the effect it could have on your business.
This is why it's best to use an expert resource, such as that provided by BookCheck who will take responsibility for the whole process. We use Xero in our own business and are fully Certified on the software, including the migration. Xero is our number one recommendation for cloud accounting because of its ease of use and ability to integrate with a huge number and variety of complementary systems, called add-ons.
As Xero certified migration experts we understand how challenging it can be to make the switch if you are not familiar with the process and what is required. There are unknowns and risks. Some migrations are relatively straightforward but many are not. If handled incorrectly you will be starting Xero on the wrong foot, with consequences. Avoid the hassle - use the BookCheck Xero Migration Service - we will have you up and running in the easiest possible way.
The choice
You could have a go yourselves at migrating or you could outsource it to a company that has completed many migrations, all successfully, saving you time and headaches.
Please note BookCheck offers this service independently or in conjunction with our book-keeping with management accounts provision.
What does our migration service include?
Our service really is an all encompassing "end to end" solution that includes:
Initial planning and project timetable
Full data conversion, including as much history as required
Reconciliation of bank accounts
Matching of credit notes
Checking of tax rates
VAT return reconciliation
Set up of stock items
Reconcile Xero to the old system
Which software can we migrate to Xero?
In a word – everything. The most common we've handled are: Sage Line 50, QuickBooks and Excel. Sage 200 is an example of an unusual conversion, completed successfully. BookCheck - a safe pair of Xero certified hands.
Why choose BookCheck for your migration?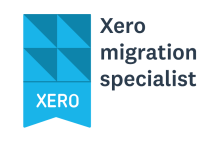 BookCheck are Xero Certified Migration specialists which means we guarantee success.
There is nothing more valuable than our huge experience of migrating to and setting up Xero for businesses of all sizes and types. To complement this skill we are expert Xero book-keepers, so we know intimately what is required to control the migration.
Setting up a business on Xero can be tedious and time consuming. It can also be problematic and risky. We will handle this for you and save you time and worry to get on with running your business.
Check our testimonials
"We moved to BookCheck in November 2018 and it has proven to have been an excellent move. It's allowed us to focus our efforts on our business as we have such confidence in their abilities to cover the bases on the finance side. Working with the fantastic team we have made big gains in streamlining and simplifying the finance side of our business. A great company with great people." Andy Hill, Director, The King of Shaves Company Ltd
Read a case study here that demonstrates an openness to using add ons to transform business processes.
After the Migration
After migrating to Xero is the perfect time to look for efficiencies by considering Xero add-ons which is complementary software such as stock, order processing, payments systems, expenses, debt chasing, link to Amazon. BookCheck has an in-house Xero add-on expert who can help you choose the best fit for your particular requirements. Some Xero add-ons are truly amazing in how clever they are and how much time they save, at the same time eliminating manual errors in transferring data.
This will clearly save your business time and money, not just once but ongoing every day. For some of our clients the effect has been literally transformational and is saving them over £20,000 per annum. Not only that but the process levels and customer service have been raised substantially and the staff are feeling totally connected in a company wide solution.
Next Step
Contact us today to start the process. We will listen to your requirements and let you know how Xero will help transform your business.