Xero add-ons, also known as apps, are tools which work with Xero to improve your business productivity. Not only do they cut costs, sometimes dramatically, but they also improve the whole process, speeding things up and minimising effort. Sometimes they can cut out whole tasks previously a manual effort.
They cover a complete range of supplementary assistance, such as streamlining the handling of purchase invoices, paying suppliers online, processing expenses, chasing debtors, issuing statements, managing job costing and staff timesheets for projects plus a vast range of other subjects.
Not only do add-ons reduce book-keeping costs but they also have the same benefits for business operations.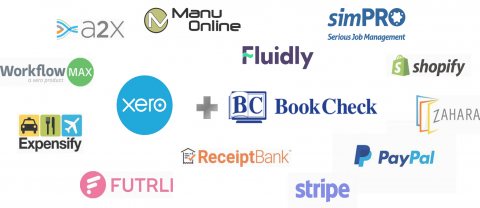 Click here to learn more about some of the add-ons we have used
Even though Xero alone is very impressive, there is usually a big extra opportunity to automate processes and dramatically improve efficiency. The careful selection of appropriate add-ons, with which we can support and assist you, has proven literally transformational for many of our clients.
| | |
| --- | --- |
| | Our team is fully equipped to handle your Xero requirements |
At BookCheck we're always looking for ways to help our clients make the most of Xero and increase efficiencies. Whether you're looking to simplify or automate a process, we can help you achieve your objective and probably more. Or maybe you have an add-on that's not being used properly – we can fix it. It's all part of our expert service under the control of our own Xero maestro.
"BookCheck migrated us to Xero with no hassle. Since then they have helped us identify numerous add-ons that have made us much more efficient and saved us money. The whole process has been transformational for the business."
Which level are you?
| | | | |
| --- | --- | --- | --- |
| Basic | no Hubdoc or *Dext | no bank feeds | no add-ons |
| Starter | has Hubdoc or Dext | has bank feeds | no add-ons |
| Intermediate | has Hubdoc or Dext | has bank feeds | with add-ons but scope for more |
| Advanced | has Hubdoc or Dext | has bank feeds | all possible add-ons |
*Dext (formerly Receipt Bank)
We work with you to increase your achievement level to the most efficient system, the most cost saving and the most transformational for your business.
There are 1,000 add-ons within the Xero marketplace. We won't make any suggestions for add-ons without first completing thorough research of your particular needs and looking for the best fit. We know from experience that what suits one business will not necessarily fit another, so it's important to check this carefully.
We will then collate this information in a report for your review and decision. Of course we'll look after the complete installation and integration, together with staff training – all part of our service.

Why we are special
• The team approach with top level expertise and masses of Xero and add-on experience
• A total solution – we handle everything
• We are expert bookkeepers so we know precisely what is required to achieve the correct result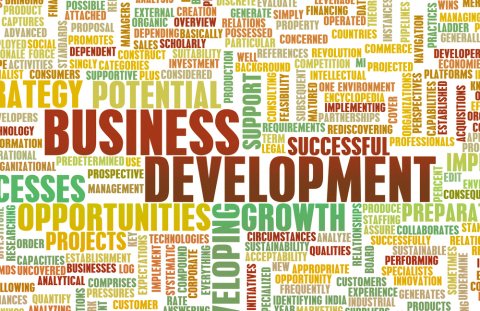 Case study
Sport equipment company, Gloucester
Before BookCheck Xero Development:
• an inefficient and expensive Sage 200 accounting
• stock & ordering systems not talking to each other
• Shopify not talking to Sage
• having to double enter sales
• bank reconciliation manual and very time consuming manual bank reconciliation

After BookCheck's migration to Xero with add-on sourcing:
• Xero integrates directly with Shopify. Delivery notes & picking lists produced and invoices raised. Feeding to Xero as drafts where they are checked and approved. Then matched to the receipts on the bank feeds into Xero
• Stock is tracked and controlled, bills of materials and sub bills produced
• Everything integrated and talking to each other
• Full reporting

Result: A slick, efficient system, doing a much better job, at a lot lower cost