Xero add-ons, also known as apps, are tools which work with Xero to improve your business productivity. Not only do they cut costs, sometimes dramatically, but they also improve the whole process, speeding things up and minimising effort. Sometimes they can cut out whole tasks previously a manual effort.
They cover a complete range of supplementary assistance, such as streamlining the handling of purchase invoices, paying suppliers online, processing expenses, chasing debtors, issuing statements, managing job costing and staff timesheets for projects plus a vast range of other subjects.
Not only do add-ons reduce book-keeping costs but they also speed up business operations.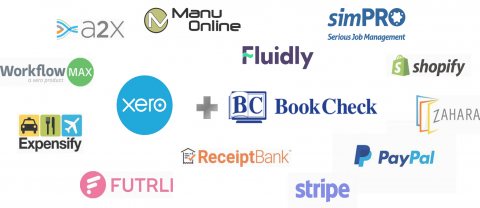 Even though Xero alone is very impressive, there is usually a big extra opportunity to automate processes and greatly improve efficiency. The careful selection of appropriate add-ons, with which we can support and assist you, has proven literally transformational for many of our clients.
| | |
| --- | --- |
| | Our team is fully equipped to handle your Xero requirements |
At BookCheck we're always looking for ways to help our clients make the most of Xero and increase efficiencies. Whether you're looking to simplify or automate a process, we can help you achieve your objective and probably more. Or maybe you have an add-on that's not being used properly – we can fix it. It's all part of our expert service under the control of our own Xero experts.
"BookCheck migrated us to Xero with no hassle. Since then they have helped us identify numerous add-ons that have made us much more efficient and saved us money. The whole process has been transformational for the business."
Which level are you?
| | | | |
| --- | --- | --- | --- |
| Basic | no Hubdoc or *Dext | no bank feeds | no add-ons |
| Starter | has Hubdoc or Dext | has bank feeds | no add-ons |
| Intermediate | has Hubdoc or Dext | has bank feeds | with add-ons but scope for more |
| Advanced | has Hubdoc or Dext | has bank feeds | all possible add-ons |
*Dext (formerly Receipt Bank)
We work with you to increase your achievement level to the most efficient system, the most cost saving and the most transformational for your business.
It's important to know that not all apps are a good fit for every business. Our expert team will help you pick the best for you. There are over a thousand add-ons within the Xero marketplace. We won't make any suggestions for add-ons without first completing thorough research of your particular needs and looking for the best fit. We know from experience that what suits one business will not necessarily fit another, so it's important to check this carefully.
We will then collate this information in a report for your review and decision. Of course we'll look after the complete installation and integration, together with staff training – it's all part of our service.

Why we are very special
A team approach with top level expertise and masses of Xero and add-on experience
A total solution – we handle everything
Fixed proposal prices
We are expert bookkeepers so we know precisely what is required to achieve success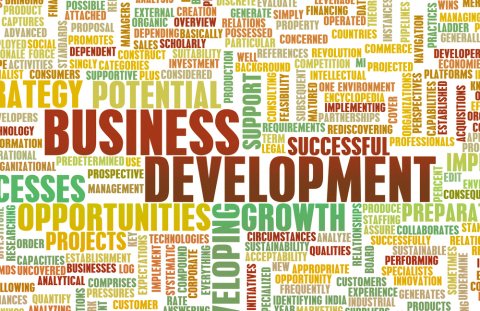 Click here to view all case studies
Some of the add-ons our clients have used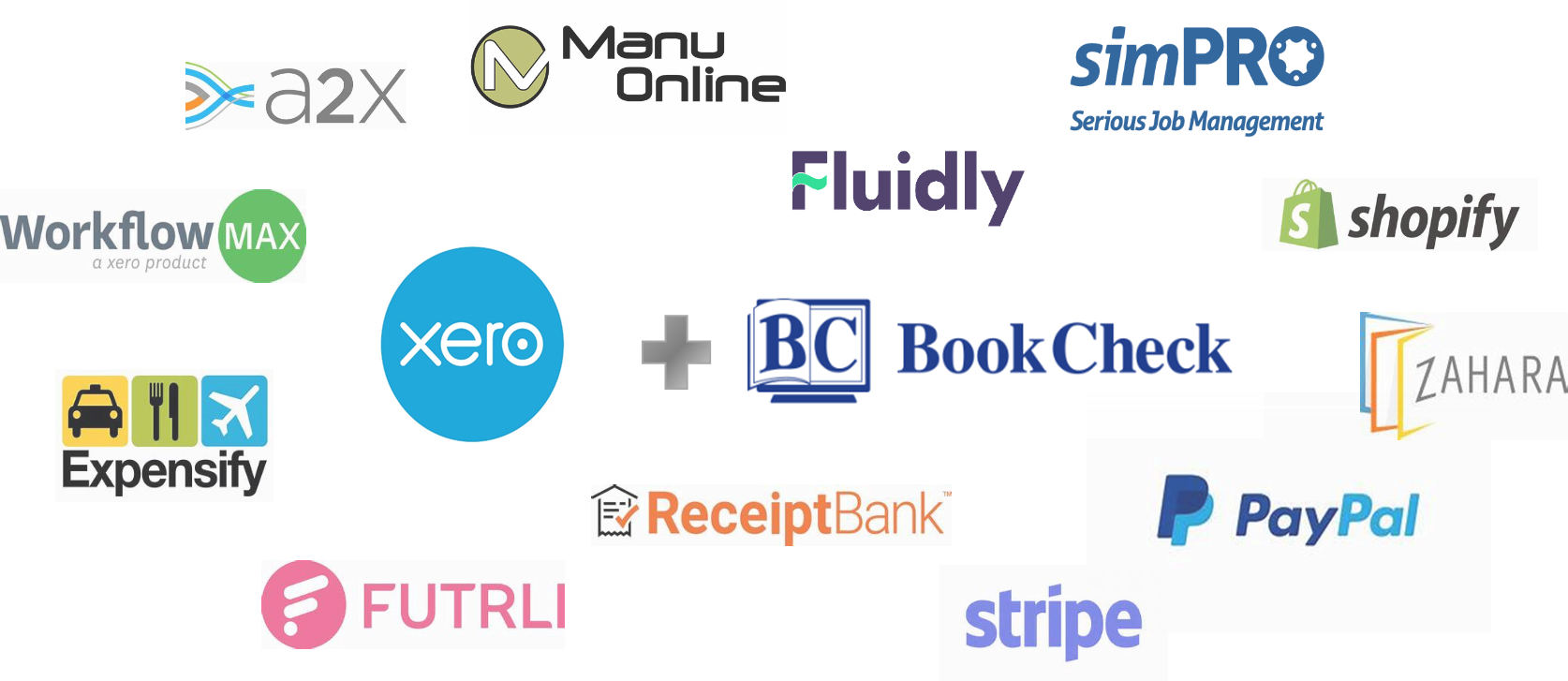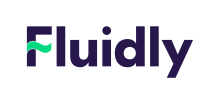 Intelligent Cashflow. Accounting software records what has happened in the past - Fluidly powers your financial future.
Fluidly is an intuitive cashflow forecasting tool powered by Artificial Intelligence. Transaction data is taken from Xero and used to forecast your financial future down to invoice-level detail; no more relying on time consuming spreadsheets which are too high level to manage day-to-day cashflow.
Fluidly can also automate your credit control; using emails to save time on chasing payments. Of course, not all customers need chasing in the same way. Fluidly allows specific instructions to be set up so each invoice can be managed how you want and it keeps a record of all activity for each debtor.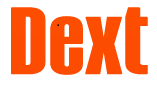 Data Entry Tool for Invoices and Receipts – No more data entry, no more paper.
Dext (formerly ReceiptBank) is an automated tool for the data entry of invoices and receipts. Simply use the Dext app on your mobile to take a photo of a receipt, email Dext an invoice or drag and drop onto the website itself. ReceiptBank will then use smart technology to extract the key information from receipts and invoices including supplier name, date, invoice number and amount. Review the data and add any extra details, then publish to your Xero.
Dext will archive a copy of the document for future reference and can also be automated to select specific coding or departments for certain suppliers. The processing of invoices becomes a checking exercise rather than keying in data.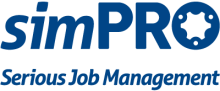 Service, Project and Maintenance Management made easy.
simPRO is a complete end to end business tool to manage service, project and maintenance work without the paperwork. As simPRO is cloud based it can be accessed from anywhere and anytime to streamline business productivity and efficiency.
Features include; Service Management, Project Management, Stock Management, Estimating and Quotations, Scheduling for the Workforce and Jobs, Invoicing and Payment Processing, Customer Relationship Management, Business Reporting and more.

Amazon Settlement Accounting – Amazon Payment Reconciliation – FBA Inventory Valuations – Cost of Goods Sold
A2X eliminates manual Amazon Seller Central bookkeeping and data entry processes. Each time Amazon initiates a settlement, A2X detects it, collates the transactions associated with it and allocates them to the appropriate financial period. An accounting summary is generated which will post all relevant revenue and expenses to Xero, ready for you simply to reconcile with the settlement received.
A2X supports worldwide Amazon Marketplaces and will post any foreign currency transactions, adjusting for VAT and currency exchange rates.
A2X will also match sales to inventory costs, recording cost of goods sold during a settlement period.

Making light work of your business expenses – no more hanging on to receipts
Expensify manages all your business expenses in the easiest possible way. From reimbursable expenses from your staff to transactions on your company commercial cards, Expensify will simplify the process for you. Simply take a picture of receipts on your phone and Expensify will automatically transcribe the details, categorizing, coding and submitting the expense for approval. For commercial cards, Expensify will draw a feed from your card statement and reconcile the receipts to payments made. It also handles mileage claims.

Cloud Purchase Requisition, Purchase Order & Invoice Approval Software – Take control of your spending
Zahara helps organisations keep track of their spending. It controls who can raise purchase orders, how these are approved and therefore who can purchase on behalf of the company and how much they can spend. Analytical reports will allow you to see who spends the most and what it is spent on, tracking spending across the company. Every invoice is easily cross-checked against the purchase order to make sure they agree before posting.

Automated approval system for purchases
Multi-tiered approval workflow ensures complete authorisation before payment. Fully digital process and automated audit trail replaces paper and emails with nothing to sign. On-the-go approvals and instant notifications, along with invoice to purchase order matching and direct integration with Xero.
Managing and moving products
Unleashed manages production with assemblies and batch serial number tracking so you can see how much stock you have and where it is. It has a dashboard which tracks margins, supplier performance, purchasing and sales data and more. There's a mobile sales app for customer management on the road. Unleashed deals with all sales and shipping of goods – integrates with eccomerce platforms such as Shopify, Magento and Amazon and also has options to link directly to shipping companies so all sales and corresponding transactions can all be completed in one place!
Reduces data entry and accurately captures information from invoices and receipts
Now part of Xero, Hubdoc helps you go paperless by seamlessly capturing your bills from emails, mobile or scanner and receipts, then matching them to your Xero bank feed. The key information is automatically extracted and ready to publish to Xero, with the original bill or receipt attached. All your bills and receipts are securely stored in the cloud - searchable and easy to access from anywhere.

Production management
An MRP system that is powerful, affordable and easy to use. Perfect for small manufacturers of 10-200 employees for efficient production. Changes the reputation of MRP systems as being complex, difficult to use and expensive. It's a robust system which is both powerful and affordable.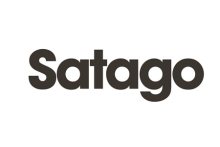 Be paid on time with Satago
Satago is an all-in-one system to ensure you get paid on time. It helps you to receive information so you can make informed decisions on customer credit limits. Payment reminders go out promptly and can be customised to your liking. All your credit control tasks are automated, resulting in faster payments and reduced bad debts.