Are you lumbered with unprofitable client payrolls with resource and quality risks? Check out these short videos

As a firm of accountants, our clients often expect us to provide a payroll and pension auto enrolment service; however from the outset we decided there were other areas of our work where we could concentrate our time advising clients. Payroll has become ever more complicated with real time information and pension auto enrolment as well as managing holiday and sickness records. Staying on top of all the skills and training requirements is a challenge that we prefer to leave to others.
We made the decision to outsource our clients' payrolls to BookCheck's team of 13 payroll staff. This has proved to have been an excellent decision. They can be relied upon to provide the focus, expertise and quality service that our clients expect. This has meant our clients are very happy and we have more time to spend on our core work. They even process our own payroll!
Ed Corrigan, Founding Partner
Increase Profits and Reduce Hassle
Do you feel obliged to provide a payroll service to your clients but would rather not?
Many accountants we speak to find that providing a payroll service causes problems and risk – worse still it's not very profitable.  It's a distraction from the core accountancy business which is much more profitable.
Covering for illnesses and holidays, dealing with staffing issues, not to mention resignations, is a range of challenges quite possibly harmful to your client relationships.
So why not outsource to BookCheck?
We know the elephants in the room - they're in our animation above - take a quick look, it could be the answer you're looking for.
BookCheck - the 100% UK resource
As a payroll services provider, established in 1994, with many hundreds of UK wide clients, we are very experienced in taking on payrolls from accountants. You can still offer the service to your client, but without all the day-to-day issues, by outsourcing to BookCheck. We handle the whole process with the greatest of care, including meeting clients as required and ensuring a single point of contact from one of our 13 experienced payroll staff, always in the UK. Although they remain your clients we have a direct working relationship with them so that you don't have to.
For you and your clients' reassurance, BookCheck is ISO 9001:2015 accredited and automatically supplies full details of references from 50 current clients.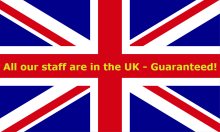 How BookCheck can help
Improves your profitability

Removes the distraction of payroll

Minimises errors and risk of client loss

Handles pension auto enrolment

Deals with problem clients
Next Step
Let's discuss in more detail and quote you.
For more details of the service we can provide for your clients, take a look at our Payroll Services page
Call us NOW 0800 883 0711 to discuss how we can free your time to focus on the core business