Are you on top of it?
How successful are you at being paid on time? Are you hit by bad debts because of poor credit management? Do you suffer from cash flow problems? Being paid promptly is clearly very beneficial to your business, yet in our experience, most new clients can improve, sometimes a lot.
That's why, when you join us as a new client, we will run our Credit Management HealthCheck, like the 6 point sample below (a reduced version of our 14). This is free and highlights what can be improved.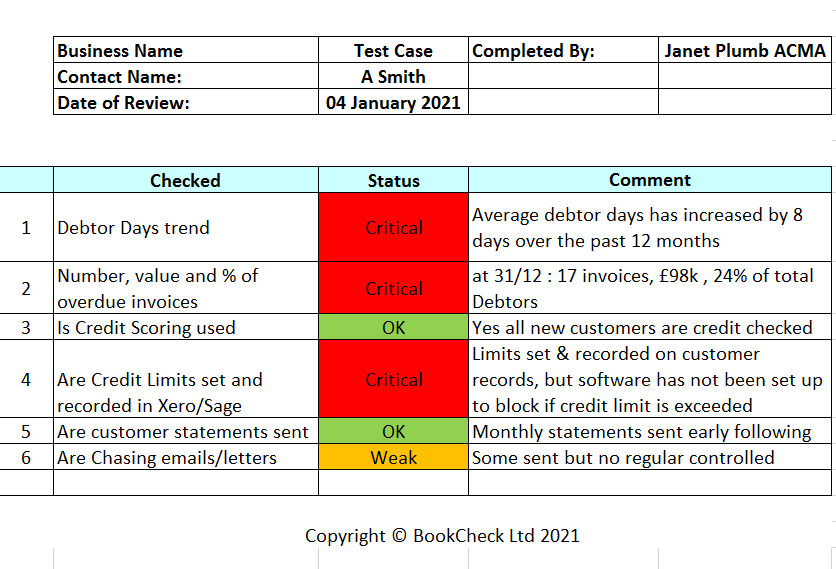 As an example, suppose you have debtors of £200,000 and your debtors days (the average number of days taken to pay you) dropped from 69 to 55 (- 20%) then you would have £40,000 more in your bank account, all the time.
If you have late payers or you are finding that you are wasting too much time chasing debts, then it's time to have our free HealthCheck – just ask us.

We provide this free service to both clients and prospective clients.
BookCheck has 26 years experience of handling some thousands of businesses. We've been there, seen it and done it.
We use specialist staff, out of our Team of 60, to run these HealthChecks, so you can be confident of the professional skill and knowledge in our reporting.