King of Shaves

King of Shaves Company Ltd reached out to BookCheck for major assistance in streamlining their accounting system and processes, principally to make major cost savings. Their accounting and stock management software was too complex and expensive. A need to change to a cloud-based solution was identified and Xero was chosen as their accounting system. At the outset the client was determined to use every available Xero add-on.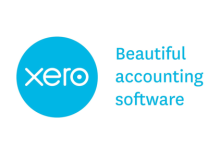 BookCheck was tasked with handling the transfer to Xero from the old system and setting up processes & controls to ensure the success of the new accounting system. One of the key pressures we had for this project was time. We started working with King of Shaves at the end of October but their old system expired at the end of the following month. Therefore, Xero and all the new systems had to be up and running by 1st December.
Xero add-ons we used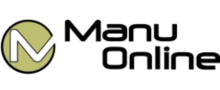 King of Shaves identified ManuOnline as being suitable as it offered the functionality they required for inventory management. BookCheck worked closely with King of Shave staff to ensure the data from ManuOnline was being mapped correctly to Xero. This included numerous tests before going live on 1st December. BookCheck also added controls and processes to ensure CoGS calculated correctly each month in Xero. This has been further developed for their new financial year, offering this information in more detail by making full use of Xero tracking.

It was clear from their old system that reconciling Amazon payments and sales had been a real struggle. Adding to this, King of Shaves used Amazon Pay for sales made directly on their own website. On the bank feed in Xero, both the receipts from Amazon, relating to Amazon sales and the receipts from Amazon Pay, relating to direct internet sales, were annotated in the same way - so there was no way to distinguish between the two. We introduced A2X and solved this problem immediately. Sales information from Amazon is now fed through to A2X directly, where it is consolidated into one invoice to forward to Xero. This invoice represents all sales and relevant deductions for that period and mirrors the payment made by Amazon. It can then be matched instantly to the transaction on the bank feed, identifying all other Amazon receipts as relating to the Amazon Pay account. This alone has saved six hours per month of difficult reconciliation work.
When King of Shaves said they were then going to change their website and implement Shopify and were looking for a solution to manage this, we automatically thought of utilising A2X's new Shopify platform. Again we assisted in setting this up, ensuring all payments coming into Xero on the bank feeds could be easily recognised as internet sales and reconciled.

Our next task was to set up a system for staff expenses. Expensify was identified as being a good fit for King of Shaves. This was simple to set up and link to Xero. It was embraced by all at King of Shaves and has been working seamlessly ever since.

A further add-on relating to expenses was also introduced - Soldo. This gave prepaid cards to members of staff to allow for business purchases. Previously there had been one company credit card, where the statements had to be imported each month into Xero. With Soldo, this became a thing of the past. Transactions flow through on a bank feed and are easily reconciled to purchases made.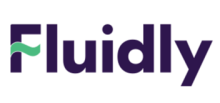 Finally we introduced King of Shaves to Fluidly for Automated Credit Control. Within two months of using Fluidly to send payment reminders, statements and copy invoices, there was a reduction in average debtor days from 76 to 49.
We continue to work with King of Shaves to produce their monthly management accounts, created by the team at BookCheck and always checked by one of our qualified accountants. We very much look forward to what the future holds and assisting King of Shaves with their further system developments.
---
Stuart Golf Ltd, Gloucester
Before BookCheck Xero Development:
an inefficient and very expensive Sage 200 accounting system
stock & ordering systems not talking to each other
Shopify not talking to Sage
having to double enter sales
bank reconciliation was manual and very time consuming
After BookCheck's migration to Xero with add-on sourcing:
Xero integrates directly with Shopify. Delivery notes & picking lists are produced and invoices raised. Feeding to Xero as drafts where they are checked and approved. Then matched to the receipts on the bank feeds into Xero
Stock is tracked and controlled, bills of materials and sub bills produced
Everything integrated and talking to each other
Full reporting
Result: A slick, efficient system, doing a much better job, at less than half the previous cost