It also needs quality information from prompt management accounts.
Measuring naturally leads to increased profitability and cash flow.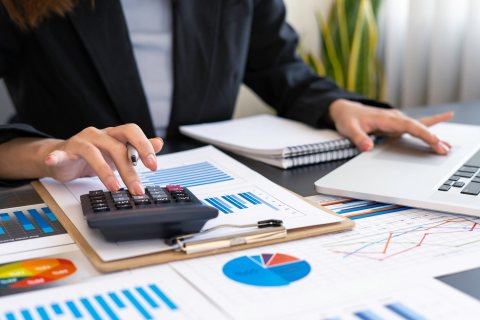 Common issues with Book-keeping
Poor quality
Unreliability
Not up to date
Fraud

Common issues with Management Accounts
No accounts
Unsound information
Too late
Difficult to understand

What are your options?
Do it yourself
Employ a book-keeper
Outsource

What are the risks?
Employee

Do it yourself

Outsource

Unreliable
Poor quality
Late
Fraud

Long notice period
Promptness
Quality
Lack of accounts
How can we help?
Our book-keeping with management accounts service
First your BookCheck Team will produce sound accounts which are always reconciled. Then it's all thoroughly checked by your appointed BookCheck qualified accountant who will make any changes required then produce your client specific reporting with top quality management accounts. We work in the cloud or at your premises, or both.
After reporting, our objective is to show you how to understand and use your management accounts information to increase your profitability and boost the value of your business.
Management accounting reports typically contain:
Monthly profit and loss with balance sheet
Gross margin - split any way that is valuable
Graphs and charts or numbers or both
Budgets reporting with variances
Comparison with previous years
Your external accountant

You will have your own external accountant and BookCheck will work closely with them in your interests. Our role is to supply them with a clean set of draft year-end accounts, together with reconciliations and notes – ensuring your accountant is working with reliable data. We can also provide accounts during the year, to assist with tax planning or business monitoring.
Don't just take our word for it! Read the testimonials from our clients
-- DO NOT DELETE --
BookCheck provides an integrated Bookkeeping with Management Accounts service that helps businesses boost profitability.
Other firms offer bookkeeping or management accounts but at BookCheck we provide both together - bookkeeping with management accounts. Not only that but we guarantee that your management accounts will always have been both thoroughly checked and issued personally by a qualified accountant. Its quality management information which differentiates us from the crowd. Clients choose us to solve problems – that's our focus in delivering reliable data and professional insight. Just what your business needs.
How BookCheck Works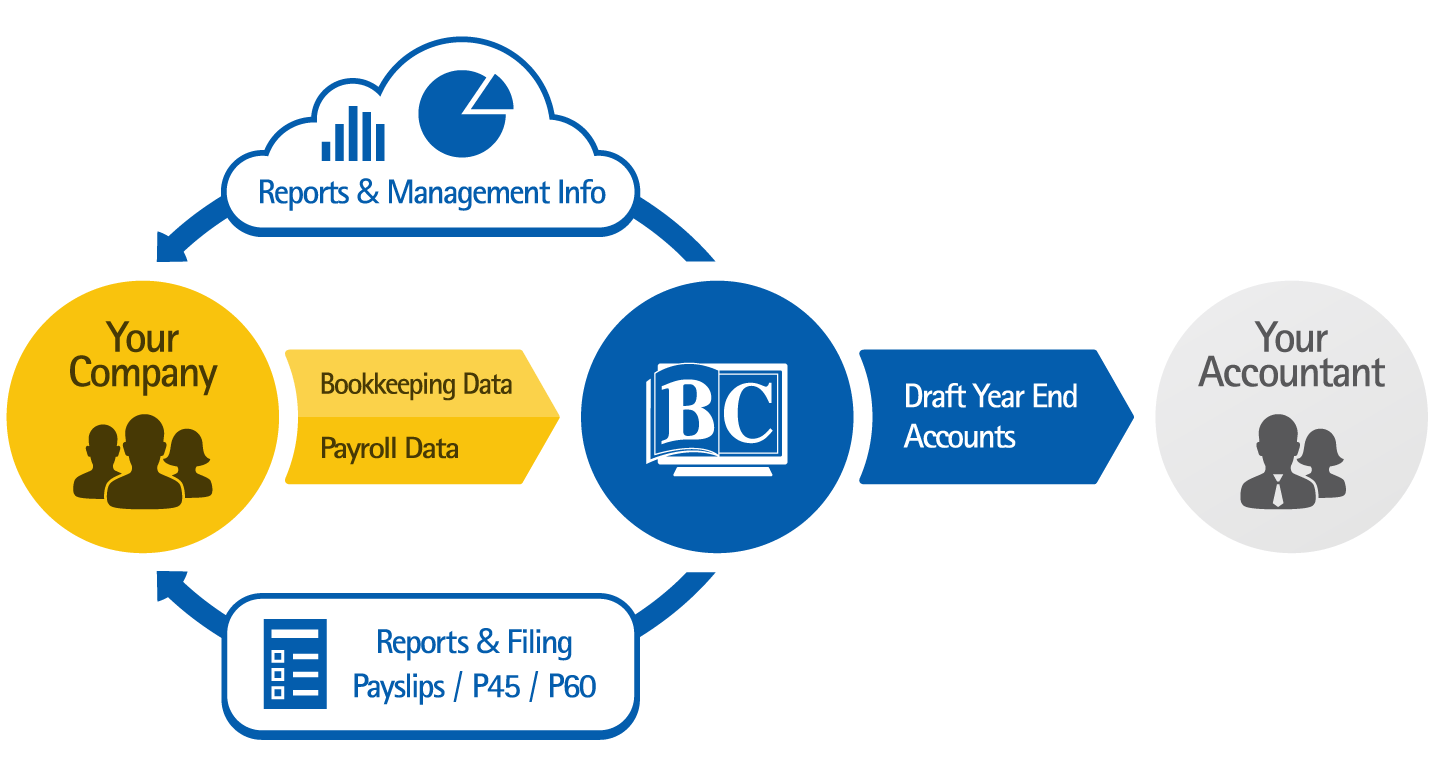 Clients normally handle the whole of the sales ledger (sometimes we handle sales receipts), we input purchase ledger and all other transactions into Xero or Sage (we can migrate you from Excel, QuickBooks and any other system). We will provide you with analysis and insightful reporting – information you can understand and act upon to boost your profitability. At the year end we supply a clean set of draft accounts, together with notes and reconciliations, directly to your accountant.
Don't forget that BookCheck is experienced and highly skilled at providing advice on all matters relating to book-keeping and management accounts.
Working within your business
BookCheck assigns to your business a dedicated bookkeeper, giving you a single point of contact for all your queries. You will still be in control of your day-to-day sales, purchasing, stock and banking. We will be handling the purchase ledger, month end posting, reconciliations and sales receipts (on request).
Sales Ledger

Purchase Ledger

Nominal Ledger

Input sales*
Input sales receipts*
Check quality of balances*

*Sales Ledger items are usually handled by clients themselves but BookCheck can carry out these functions if required.

Input purchase invoices
Input payments
Reconcile supplier statements
Produce Aged Creditors as the basis for paying suppliers

Input bank payments and receipts
Input Petty Cash transactions/summary and reconcile
Input Credit Card payments and reconcile
Input Payroll summary & reconcile
Reconcile bank accounts
Reconcile Factors / Invoice Discounting
Reconcile VAT and produce the Return
Accruals and Prepayments
Depreciation
Month end procedures
Data verification and backup
Business Growth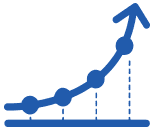 Quality management accounts information is crucial in maximising your profitability. Our unique world leading BAR - BookCheck Advanced Reporting helps our clients make strategic and well-informed decisions about where to take their business. For example, you may focus on under-performing product lines, boosting margins or decreasing overheads. Our speciality is splitting a business into separate profit centres, such as by type, contract or product.
If you can measure it you can improve it, is our motto. With clear information on margins, comparative performance, cost analysis and other key performance indicators, you can discover how best to boost your profitability. As a £3M client said "Now we have quality MI we can make proper management decisions" – it's simple really.