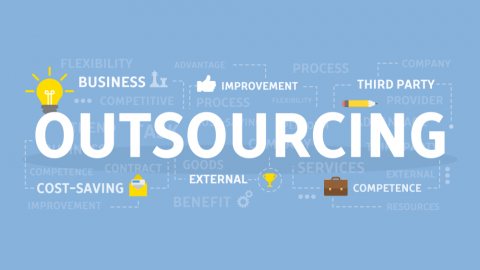 The benefits of outsourcing your payroll and what to look for when choosing a provider
1 Resources
Do you worry about who is going to run your payroll? Have you suffered a late payroll due to staff absence? If you outsource your payroll you won't have to worry because it will be the provider's responsibility to run, on time. Pick a provider with a sizable number of employees to cover holiday gaps etc.
2 Save your time and focus
You don't need to spend time on payroll, freeing you up to build your business.
3 Changing legislation
You won't have to worry about this. When the law changes and the way you organise or run your payroll changes, it can be both worrying and time consuming. Outsourcing your payroll will take away all that stress.
4 It could save you money
Staff time can be much more productively spent om other work. You will minimise the risk of mistakes which take up valuable time and can cause upsets. You will also help to avoid HMRC fines. No more expensive computer issues. No more printing & posting payslips. Most businesses find an outsourced payroll service saves them money, sometimes a lot.
5 Reliability
Look for a provider with a proven reputation for accuracy, reliability and personal service – again check the references, so valuable.

6 Experience and Quality of Service
How long has the provider been operational? Make sure you pick one with a proven track record of good service. By proven - ask for at least 6 references and question any reluctance to provide. Check them all as there is no better way of obtaining an unbiased opinion which trumps any boasts on the website [BookCheck provides 100 current client references with full contact details]
7 Pension auto enrolment
It's very easy to make mistakes with this as we see very often with inherited payrolls. It can be a minefield. Avoid all this risk - make sure your provider has plenty of experience in dealing with this.
8 A pleasant experience
Nothing beats a one to one personal relationship – will your provider offer this or would you be passed around the place, never being sure who to contact.
9 Furloughing
It's still with us and is a minefield. 64% of payrolls we inherit have furlough mistakes so avoid this risk
10 Contract Term
Don't get sucked into long term contracts. Three months should be the limit. Some we have seen are two years which is a real problem if something goes wrong.
Read more about our payroll and auto-enrolment service at https://www.bookcheck.co.uk/payroll-services and decide for yourself if we can help your business.