I recently travelled by train between Edinburgh (we have an office in Dunfermline) and Aberdeen and also between Bristol and Birmingham on the Cross Country route from Plymouth to Aberdeen. That made me realise that we have clients the whole 600 mile length of the line, in all these cities, in fact we have 15 clients in Aberdeen alone.
Here's a north sea oil client the winner of a bottle of whiskey and a typical ship from Aberdeen harbour.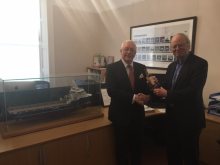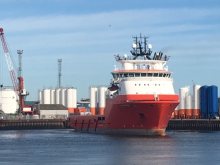 Although we have staff in a good number of locations, including London, Bristol, Manchester, Oxford, Gloucestershire and Reading, we handle clients across the UK, online, as we have for 13 years, long before the term Cloud was invented. And we visit clients far flung even if online.
It's normal for us - the only thing that would stop us is poor communication, otherwise all data can be sent electronically nowadays. We use email, scanning, email and portals (such as Dropbox) all very efficient.
It's really a question of attitude. We like our clients to leave it to us as to how we provide our service and outputs, not worry about why it might not work. As we've 23 years experience we should know whether it will fit, only then would we consider a Proposal.
So wherever you are in the whole of the UK, if you've a problem we deal with, then why not do something about it.
Anthony Pilkington FCA
Managing Director, BookCheck Ltd
Sage and Xero book-keeping with management accounts and payroll with auto enrolment